Three Kinds of Failure of Ball Mill Liners
Updated:2017-01-13 15:07:23
The failure of
ball mill
liner is basically divided into three forms
Fracture failure of ball mill liner:

Ball mill liner in the production process or use forms cracks, liner fracture brings great trouble to the operation and maintenance. When the mill is rotated, the lining plate is chipped by the abrasive body and the material. The grinding body smashes or rolls when it falls, and the cutting edge of the material is sharp. When the liner strength can not withstand the chipping impact, it will break. This is a non-normal failure, in the production and use should be prevented.
Wear failure of ball mill liner:

Wear failure is the most important form of liner failure. Usually due to normal wear and tear and failure, it consumes the largest metal materials. The abrasion process of mill liner is very complex, which is affected by various factors in the system. The wear mechanism is related to the whole grinding characteristics, and the variation of the parameters in the system leads to the complicated wear mechanism. For wet mills, the liner is also subject to water erosion, abrasion of wet mill liner liner is faster than dry grinding. Ball mill liner in working conditions, by the impact, rolling, sliding effect of grinding body and materials, and the impact of temperature changing, leading to wear of liner surface material, which is unavoidable.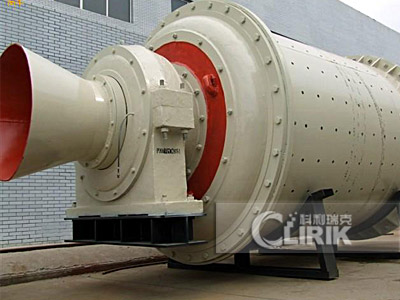 Deformation failure of ball mill liner:

This situation is easy to do under the working conditions of high manganese steel liner, high manganese steel liner forms plastic rheology in the impact of grinding body and the material under high stress chisel. Lining thickness decreases, the surrounding size increases, the gap between the liner is not enough to fill, resulting in the adjacent liner to move away from the cylinder to the direction of protruding, causing the fastening bolt pull off, resulting in lining off; One reason is that the yield limit of high manganese steel does not meet the "national standard" requirements, another is because the clinker in the cement mill temperature is higher than 200 ℃ above, failed to control the required 140 ℃ below. Poor working conditions result in a decrease in the strength and yield limit of the high manganese steel, which is very positive. Deformation failure does not occur in wet mills as well as in the use of high chromium cast iron and alloy steel liners.
If you want your Ball Mill Liners to have a long service life, you should choose it from reliable manufacturer, and should paattention to the late maintenance of Ball Mill and Ball Mill Liners. Welcome to Shanghai Clirik to choose Ball Mill!
http://www.ballmillsupplier.com/news/Failure-of-Ball-Mill-Liners.html
Premium Related Products
Price:USD20-100 / square meter
China
G664 Stairs
Price:USD20-100 / square meter
Origin:China
Categories:Slate
Global Exporters ltd
China
Price:USD850-1050 / set
China
Fireplace Stone mantels
Price:USD850-1050 / set
Origin:China
Categories:Marble
Global Exporters ltd
China
Price:USD20-50 / piece
China
G682 Sink
Price:USD20-50 / piece
Origin:China
Categories:Granite
Global Exporters ltd
China